Looking for a new opportunity to volunteer? Making a change through engineering is based in team work, since everyone has an important role to play in order to build a better world. EWB-Brazil offers many opportunities for volunteering as professionals, students or corporate teams.
The first step is to watch our institutional video to understand a little of our work!
There are three ways for you to be involved in our organization:
1. be a donor;
2. be a volunteer;
3. be a volunteer for specific demands as a consultant or through pro bono services.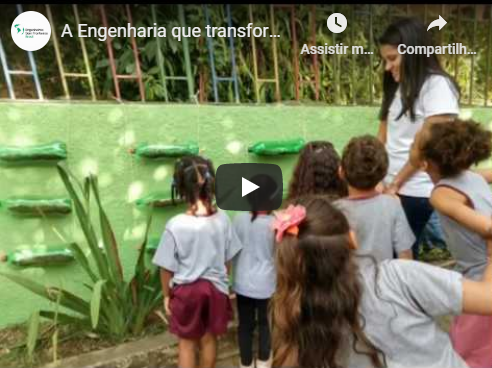 ---
1 . Being a donor: When you donate, you become a member! Your donation, no matter how small, shows that you believe in our cause and that you want to help us positively impact more lives, we depend on people like you. From a water tank for a school in the North to professional education actions for young people in the South. All of our resources are aimed at those in need! Be part of it!
Become a life-changer with us! Donate!
---
2. Get involved as a volunteer in a chapter: Are you a student or professional who can allocate a fixed amount of time to change lives? If you are, please, find the closest chapter and contact its team directly.
If you don't find your city on the list below, don't worry! You can register your interest to create a team. We'll let you know as soon as we open a public notice for new cities.
We remind you that Engenheiros Sem Fronteiras – Brasil ® is the owner of this intellectual property in the country, and legal representative of the Engineers Without Borders movement, therefore the only responsible for authorizing and creating any chapters in Brazil.
Senior Chapters
They work through the NGO's values, have already consolidated themselves and are a reference in the communities they work with. Besides, they already have a great history of relevant projects developed/in progress and handled all the internal structure necessary to sustain the chapter operations.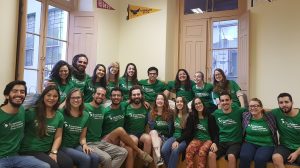 Intermediary and Junior Chapters
Intermediary Chapters: Are those who have already gone through the experience process (Junior), but have not yet been audited and classified as Seniors. They develop technical and social projects, in addition to seeking to be a reference in their area and for sustainable internal structuring.
Junior Chapters: They are in the initial phase, developing a pilot project, structuring themselves legally and creating a sense of belonging to the network, to become Intermediary.
Did not find your city on the list and want to help as a volunteer in your area?
---
3. Offer a Pro Bono Service: If you are a professional in any field and are interested in helping our organization in a timely manner with pro bono work just contact us using the button below and share with us a little about your interests and specialties.
For this volunteering, it is really important that you are qualified with at least 3 years of experience in the area. In this Pro Bono work option, you do not need to have a fixed schedule, and you can help EWB-Brazil or one of our chapters when you are available. You may still be invited to be an Advisor or Consultant to our organization.
It's ok if you're not an engineer, any professionals can support our cause (Areas of Advocacy, Accounting, Communication, Education, Psychology, Information Technology, and so on.). We believe that anyone can help those in need!
---