Engineers Without Borders Brazil is a non-profit, reputable, competent and transparent organization. JOIN US!
We have several seals of good practices and transparency, which testify our commitment to the donations we receive and the actions we carry out, and we were declared one of the 100 best NGOs to donate in 2019, in addition to being recognized as the Best Local Development NGO in the country in 2019!
We continually depend on contributions from individuals and companies so we can undertake projects and enlarge our activities. We have no financial return from our projects because they are non profit oriented.
Any amount is welcome, we believe that any help is worthwhile. Donate monthly and impact lives across the country!
How to donate:
The resources collected through donations from people like you are destined to an a National EWB-Brazil Fund. They are then distributed through internal grants for projects performed by our chapters. Check bellow how to contribute so that our projects reach more lives!
For monthly or one-off donations:
In boleto, credit card or through Paypal.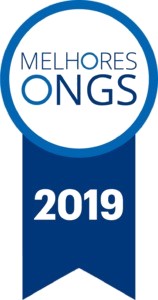 Bank Transfer or Deposit
Company Name: Associação Engenheiros sem Fronteiras – Brasil
CNPJ: 12.356.782/0001-85
Bank: 104 – Caixa Econômica Federal
Branch: 0584
Account: 35675-0
Operation: 013
---
Where does your donation go?
To access our transparency reports and understand how your donation made a difference you can consult the following pages:

In our annual report there is the amount allocated to our actions, and you can still consult some of the main projects carried out throughout Brazil. The resources donated by individuals are invested as investments in projects and in prizes at our events.
In this tab you can consult our financial reports and external audits.
---
People who transform with us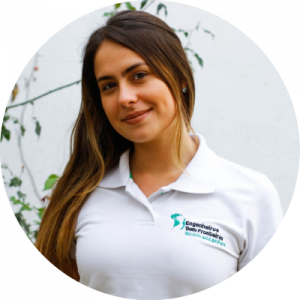 Larissa Carvalho
Ex-volunteer of the Juiz de Fora chapter
"What led me to donate to the Engineers Without Borders – Brazil is because it was a way I saw to continue contributing in some way. I am proud to see the growth of the Network in such a short time and the reach of the number of impacted individuals. After all, being part of the EWB has changed my life. Engineers Without Borders is a safe way to transform lives and make dreams come true. My attitude helps make an impact, and with my donation and those of the others donors we can transform the society around us, as well as being an example to the others. When we have the opportunity to be part of an organization like Engineers Without Borders, you not only understand the purpose of it but you also have love and affection for it."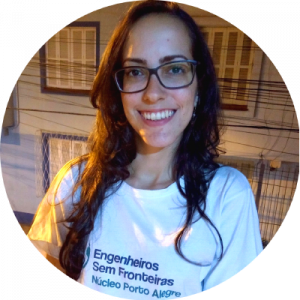 Júlia Antunes
Volunteer of the Porto Alegre chapter
"I was really happy to become a monthly donor to the Engineers Without Borders – Brazil, as it is one of the ways to help the organization that has the same purpose as mine: social transformation. I have been working at the chapter of Porto Alegre for a year and I realized that engineering is one of the branches that most affects society. Thus, it must not be in a cast on capitalism. Supporting the Engineers Without Borders network is helping to build more supportive and popular engineering. That is why I am proud to have become part of the donor members of this network. I strongly believe in the potential of all Engineers Without Borders and the people who make up the organization. Undoubtedly, together everyone is stronger and, even more, together we are all one family! "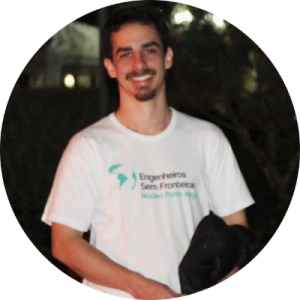 Gabriel Chiele
Volunteer of the Porto Alegre chapter
"I decided to become a monthly donor of Engineers Without Borders – Brazil, because I strongly believe in the purpose of the Network. Being working in the organization made more sense in both my personal and professional life. I find in the Association a more humane and supportive way to practice the civil engineering profession. It is a great pride to watch the Network grow in its current proportions and, even more, to be able to actually contribute to its growth. I strongly believe that with the strengthening of the Engineers Without Borders Brazil Network, the chapters of different states will also be strengthened. So investing in National Boarder is investing in your own chapter as well. It's been an incredible learning to actively participate in the chapter of Porto Alegre and the prospects are the best possible. I believe in the (re) evolution of the engineering profession in order to positively transform and impact Brazilian communities!"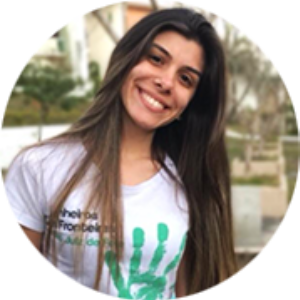 Luana Oliveira
Volunteer of the Juiz de Fora chapter
"What motivated me to donate to Engineers Without Borders – Brazil was to believe in all the work our network does, to know that we can use engineering to transform the lives of our beneficiaries and make the world a better place! I am very proud to be part of the NGO and to have met so many wonderful people and projects that have deeply transformed me. My gratitude is immense! I hope that Engineers Without Borders will continue to grow exponentially, achieving a high social impact, contributing to a fairer and more egalitarian society."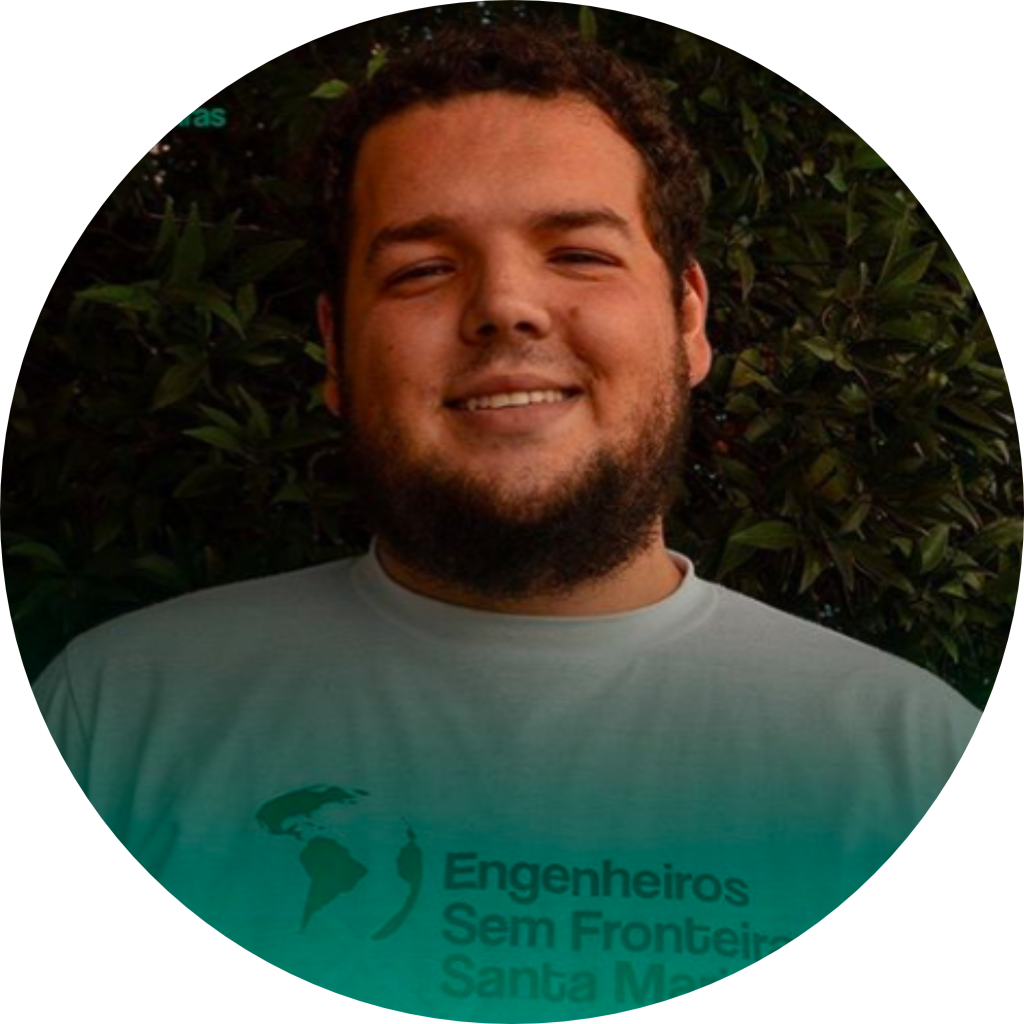 Matheus Hisserich
Volunteer of the Santa Maria chapter
"I have / have contact with the chapter Santa Maria and I realized the beautiful and magnificent work that is done, in addition to having the opportunity to talk to other chapter and see that this is something that happens everywhere, but I know that a The volunteer area is well regarded by many, but still receives support, mainly financial. Accepting all this, I do all the help and action that I can, for the nucleus of my city, my physical and intellectual strength, and as I cannot be traveling to support other nuclei decided by financial support, that even a modest amount of what is great help in the right hands. That is why I am a donor of EWB Brazil, because actions such as those that Engineers Without Borders carry out must be increasingly larger and with greater impact, for the whole world that there is still hope in humanity. "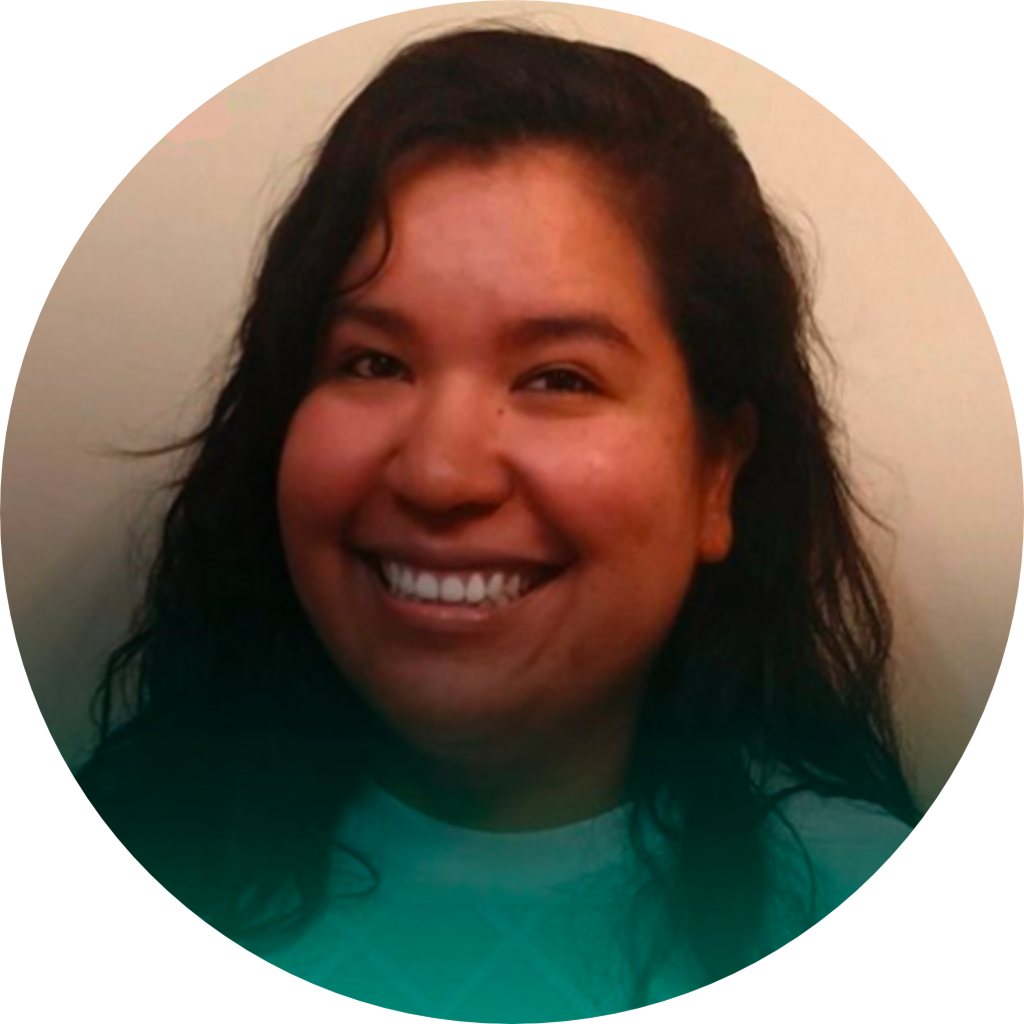 Vandrianne Rodrigues
Volunteer of the Rio de Janeiro chapter
"I always wondered how being trained in engineering could help to improve the world, how I could use my knowledge without necessarily having the return in financial resources but in thanks. At EWB Rio I found myself thinking that with a simple monthly donation I can help, even if indirectly, other states and municipalities only make me more fulfilled. I love a network, I love an NGO and I help in whatever way I can! "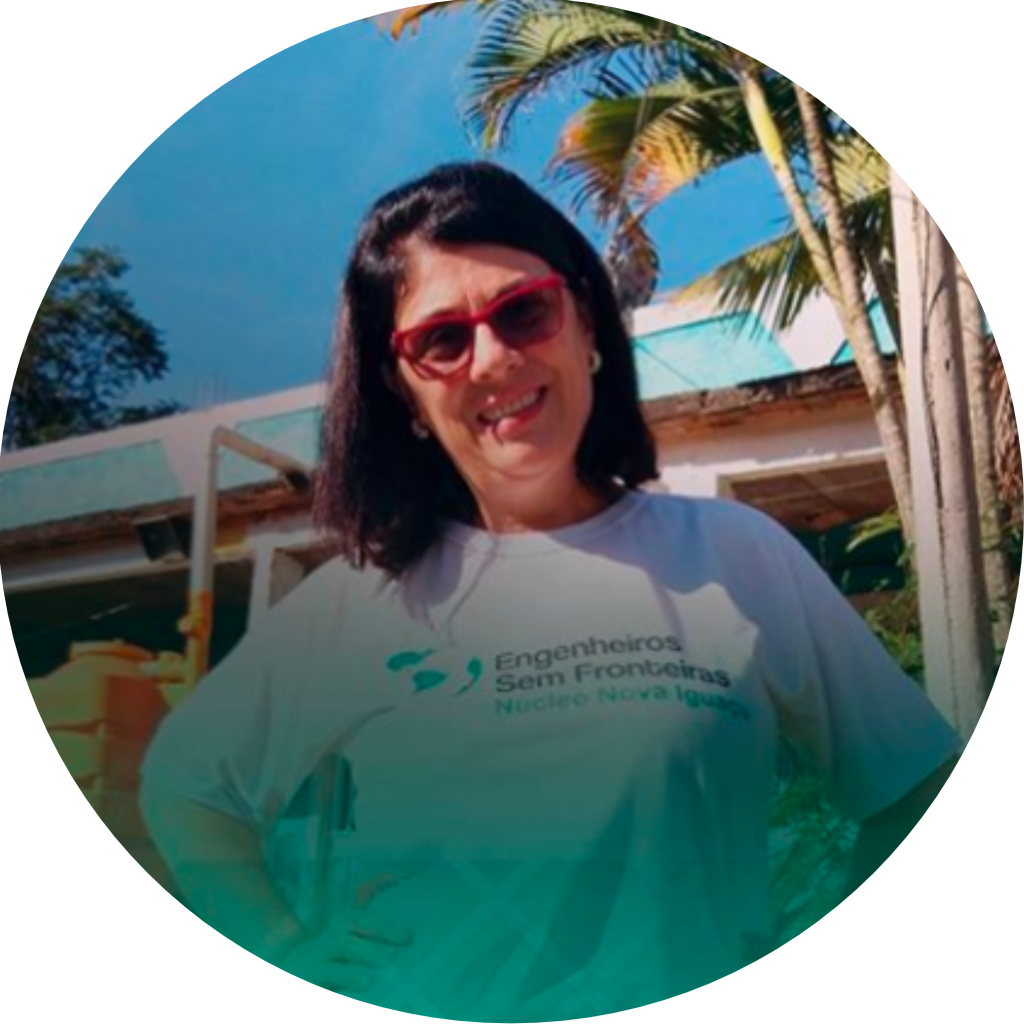 Vera Motta
Volunteer of the Nova Iguaçu chapter
"Many think that Engineering is just building houses, buildings and making renovations. Engineering is much more than that. Engineering is not only for financial return, it is also for the return of love, thanks, retribution, much love for others. Since I became aware of the existence of this wonderful NGO and got involved in its projects, I never wanted to leave. Working to help others, passing on knowledge through our projects, is so wonderful, it is so addictive that it does not cross your mind to be out of this beautiful, human work. I am an EWB donor, and I always will be. I will always be supporting the projects so that together we can join forces. I am EWB Nova Iguaçu and I am a donor. Is that you? What are you waiting to donate? "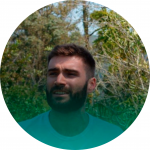 Leonardo Freitas
Volunteer of the Santa Maria chapter
"Engineers Without Borders taught me that the exact thing is to be human. When I joined EWB chapter Santa Maria, I discovered that engineering is much more than building buildings or houses, but it is also building love, friendship, compassion for others and work without thinking about a financial return. Here I learned to work as a team, I learned that nobody is better than anyone and that nobody is so poor that nothing can give and nobody is so rich that they don't need to receive. I met a very engaged and super nice people, at least it was very inspiring for me. I am very happy that Engineers Without Borders was part of my life. "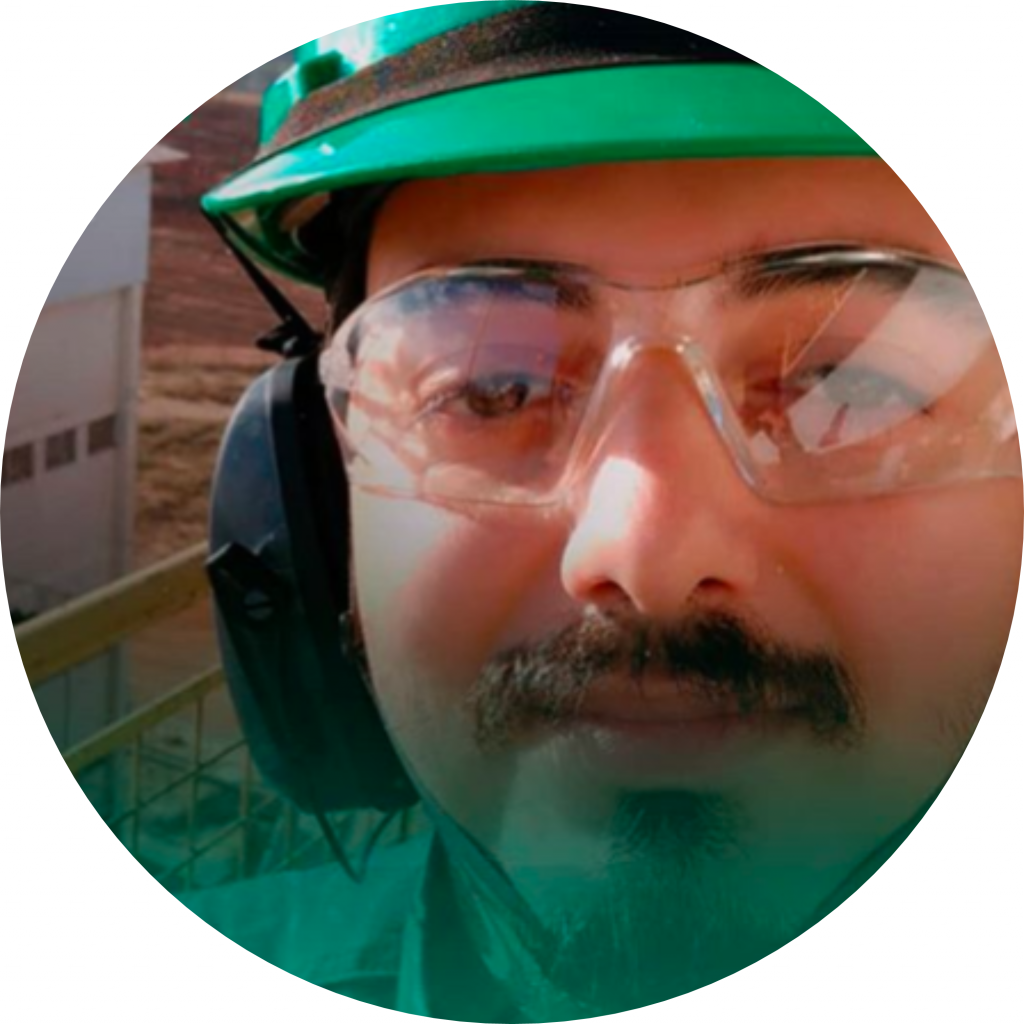 André Gundes
"When I chose engineering as a profession, one of the possibilities that most caught my attention was the fact that I could actively contribute to the development of our society. Much more than in the field of technological development, Engineers have a responsibility to actively contribute to our social development. Engineers without Borders summarizes this duty by taking help to those in need. In a country as unequal as ours, we need to support these initiatives to build a better future for all. I have the greatest pleasure of contributing monthly to the cause and I follow the actions that they develop, it is a small contribution that adding to that of others manages to make a great contribution. "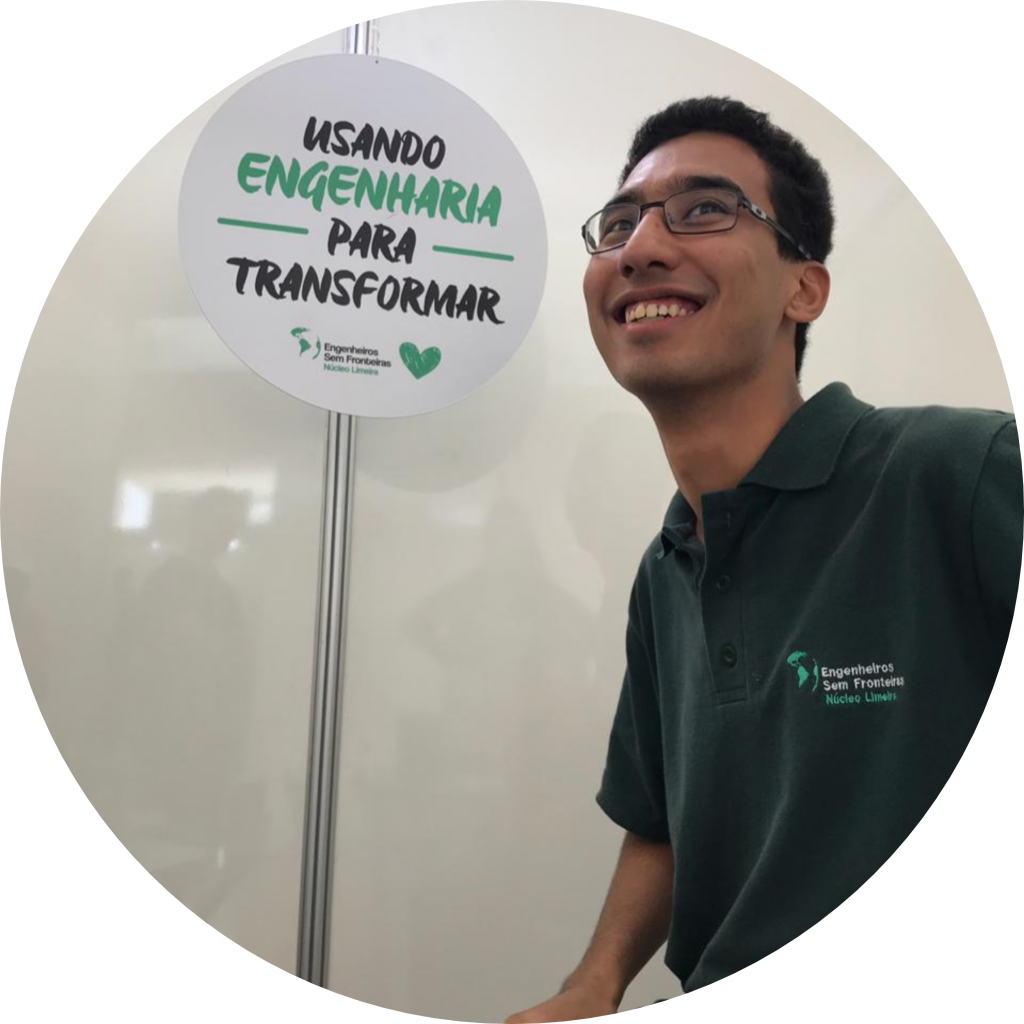 Rafael Kondo
Volunteer of the Limeira chapter
"I am very grateful for all the experiences that the EWB has given me, contributing a lot to the person I have become today.
Being a monthly donor to Engenheiros Sem Fronteiras Brasil was the way I found to continue contributing so that this Family can continue growing and impacting more and more, so that it is more and more possible to use engineering to transform Brazilian communities!"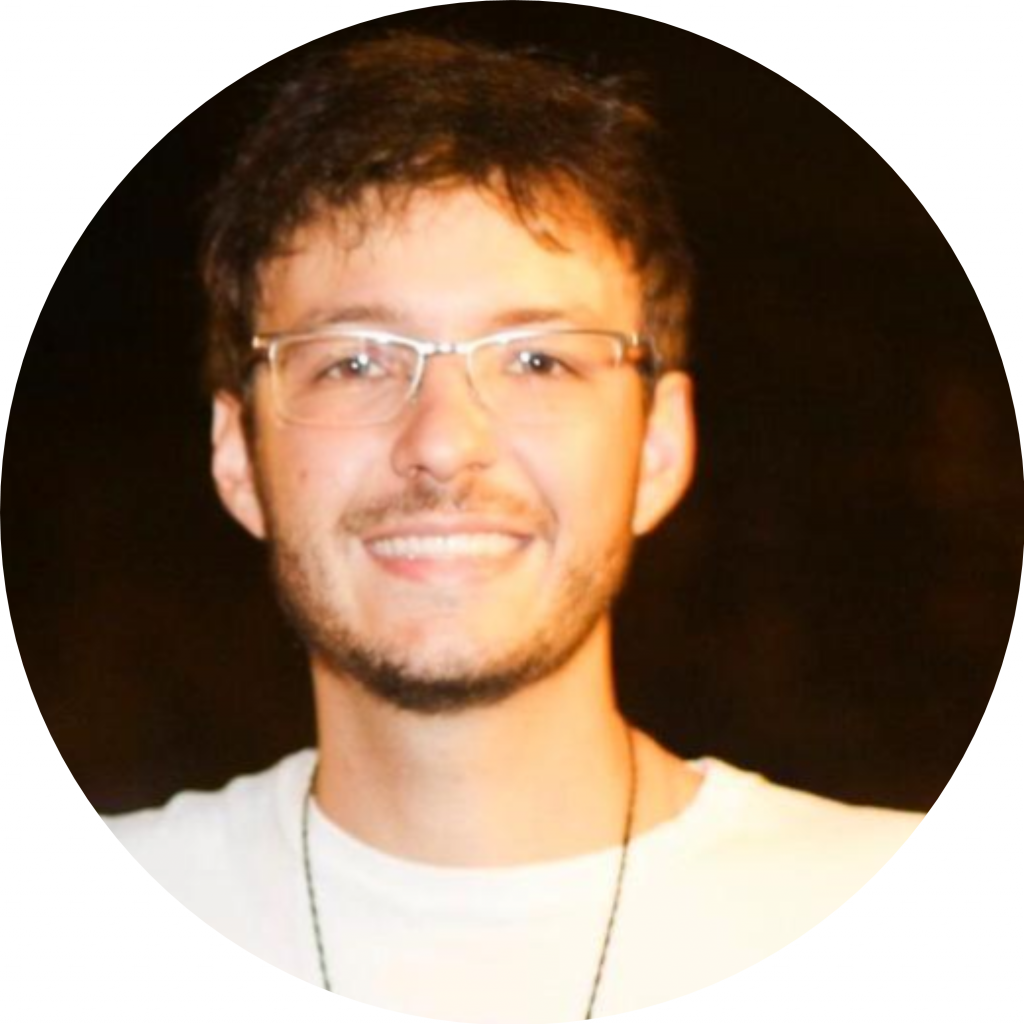 Victor Rossini
Volunteer of the São Paulo chapter
"I have participated in Engineers Without Borders for years and I see the wonderful work done by their chapters and their national board, bringing engineering to the people who need it most and making changes in the reality of our country. I believe that good deeds should be encouraged and I am extremely proud to be able to help in this incredible goal! We increasingly need to act on social issues so that opportunities are taken to those in need and Engineers Without Borders has motivated its more than 2,000 volunteers to spread hope to people! "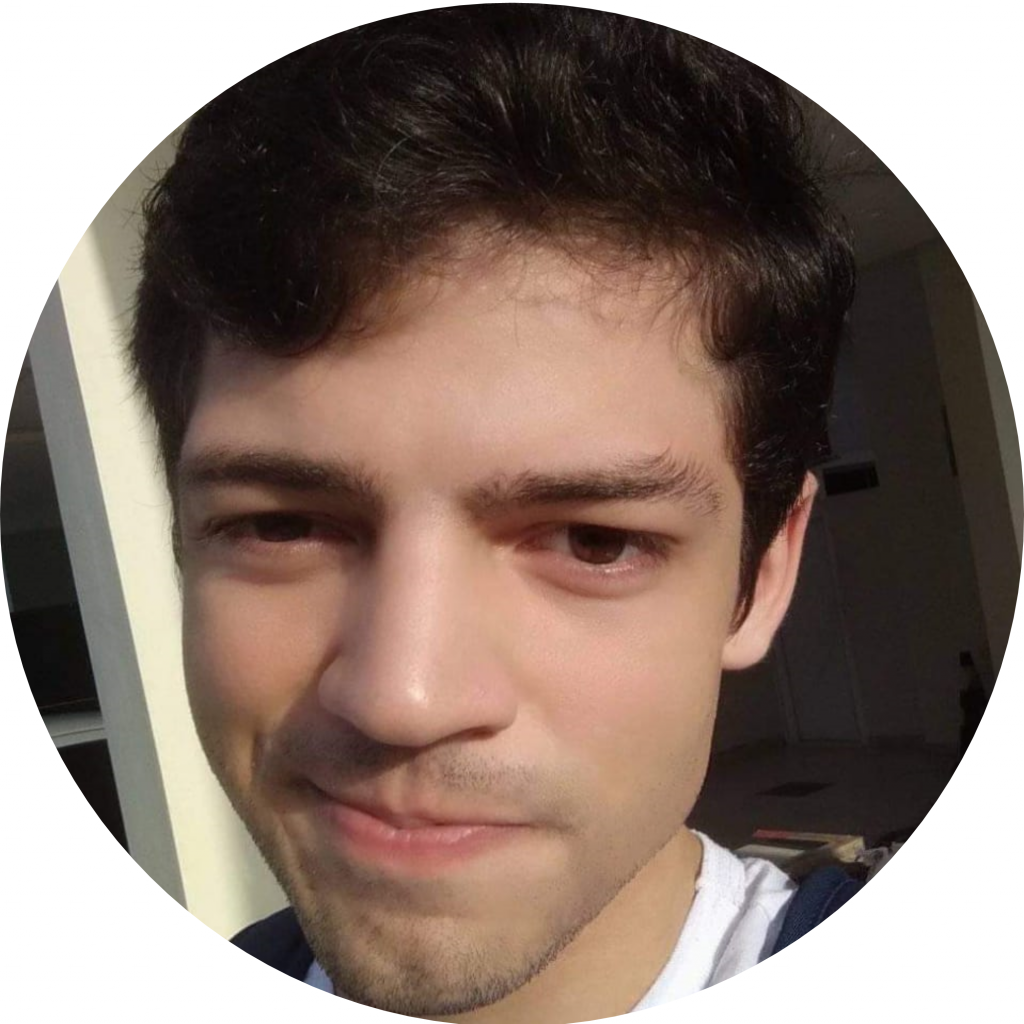 Gaudêncio Gabriel
English Teacher
"I am from Macapá, in the State of Amapá, where an EWB chapters was established this year. I am an English teacher, but I studied civil engineering for some time and, through some friends I made in this course, I got to know the project. I saw the things that my girlfriend at the time was one of those who started with the EWB here in the state. I really liked the initiative, I am a person who really likes to help others. I decided, then, to be a donor by seeing what the cause and commitment that those involved have is. I do not regret at any moment to see how well donations are being used, not only mine, but from other donors around Brazil."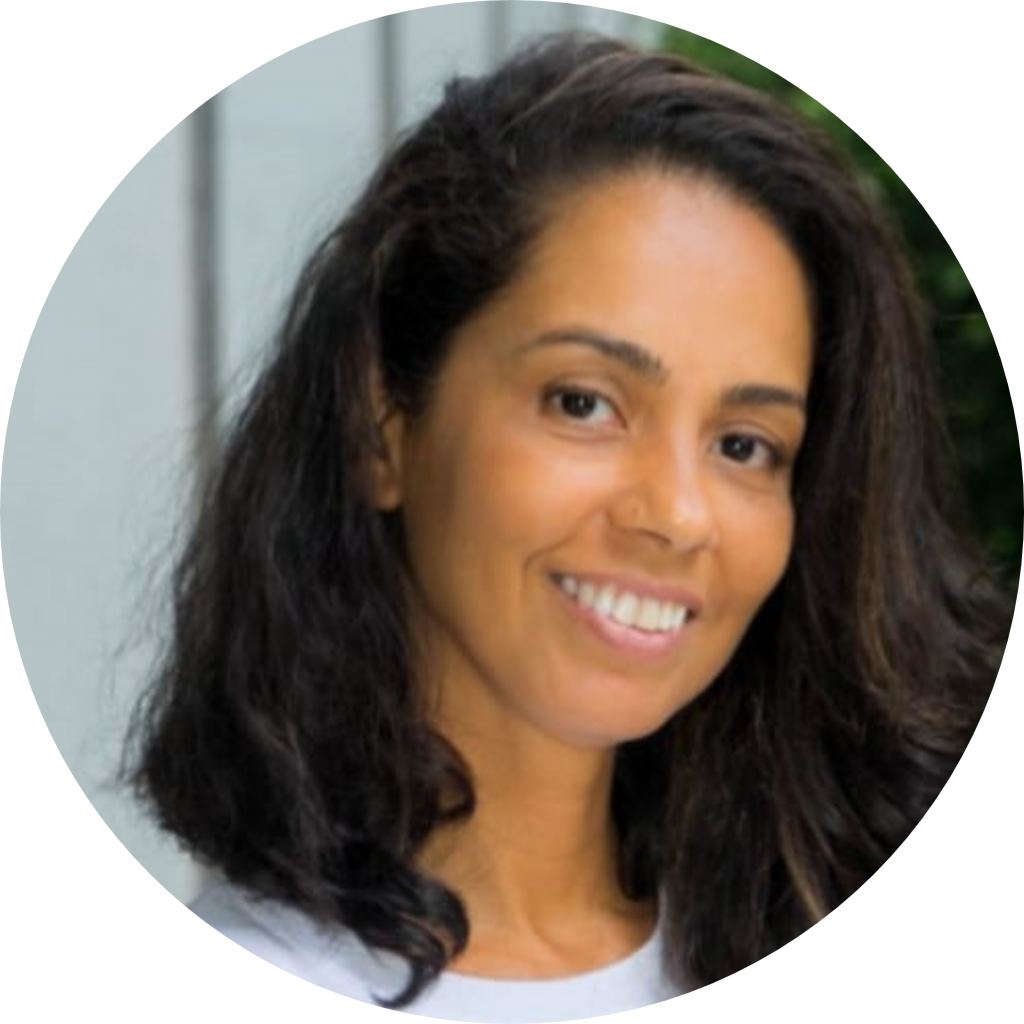 Aliciane Peixoto
Volunteer of the Rio de Janeiro chapter and EWB-BRAZIL
"I have been part of Engineers Without Borders since 2014, when I joined chapter Rio de Janeiro. The EWB has provided me with great relationships and learning, things that no classroom provides. Being able to relate to different people at different levels of knowledge is enriching and rewarding. During this time I see the difficulties encountered for the organization's Financial Sustainability and I also know that every amount donated is important so that our actions are multiplied and permanent. I feel encouraged to collaborate in the strengthening of our Network, which has shown itself to be increasingly focused on Management Improvements and the development of all these nuclei that dominate our Brazilian territory. #voaesf #amosersemfronteiras "