The idea for the Divinópolis chapter came from the Universidade Federal de Lavras, where a master student and also university professor, had his first contact with the Lavras Chapter. So, he participated in the I National Congress – Engenheiros Sem Fronteiras in 2014, where he visualized the way to structure a chapter in Divinópolis. On September 21, 2014, Engenheiros Sem Fronteiras – Divinópolis Chapter appeared. Today it's going through a restructuring with the objective of being homologated and grow even more by bringing social and sustainable development through engineering to the community around it.
In 2015, the chapter carried out in the rural community of Branquinhos the project "Sustainable Community", where it sought improvements both to people and the environment. The specific sustainability sub-projects were elaborated and executed, transforming the locality into a model community for the other localities of the municipality and region. In 2016, the chapter disseminated the essence of the "Sustainable Community" project to peripheral schools in the city, through the "Projecting Sustainability" action, showing the results and teaching students and parents how to incorporate sustainability into schools and peripheral communities.
The development and implementation of this project has positively impacted the lives of many people, in addition to arousing their interest in always seeking sustainable improvements for the community and consequently encouraging more people to contribute to sustainable development. The Divinópolis chapter has also developed projects in public schools, leading to sustainable education in theory and developing practices with students, in addition to several social projects in partnership with other NGOs and institutions that also perform volunteer work. The Divinópolis chapter is collecting donations of basic food baskets and hygiene kits for families in vulnerable situations. Any amount donated is welcome and will make a difference!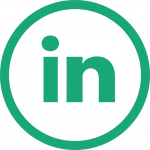 Do you want to know more about the Joinville Chapter? Access it's social network or contact us at comunicacao.divinopolis@esf-brasil.org
Status: Full Chapter.