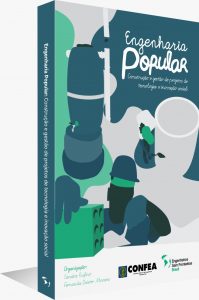 Engineers Without Borders – Brazil, sponsored by the Federal Council of Engineering and Agronomy – CONFEA, has developed the book Popular Engineering: development and management of technology and social innovation projects. The book aims to discuss engineering as a tool for social and environmental development. Concepts and experiences already worked out and experienced by professors, students and professionals will be presented. The publication aims to discuss the praxis after the examples from projects undertaken by EWB-Brazil and some partners.

---
When: 11/24 at 7 p.m.
Where: A Central (Praça Rui Barbosa, 104 – Centro, Belo Horizonte – MG)
You can get your free invitation soon!
---
Content
The Book Popular Engineering: development and management of technology and social innovation projects is organized into three chapters, aiming to turn it easier for readers to understand, from the theoretical to practical.
Chapter 1: Popular Engineering
This chapter will discuss conceptual questions about popular engineering, who it is for, who makes this and discussions related to sustainable development, the course of engineering, and university extension and popular education. This chapter of the book is being developed by professionals and professors with experience in Popular Engineering.
Chapter 2: Technology Project's Management and Social Innovation
After the theoretical discussion towards the understanding of Popular Engineering, the stages of social project management with theoretical and practical content will be discussed in a practical way. This part was prepared by members of the EWB-Brazil Network with practical experience.
Chapter 3: Life experiences
Finally, projects carried out by EWB-Brazil chapters will be discussed relating to the stages of project management and showing challenges in the execution of social engineering projects. Two partner organizations are represented in this chapter: Habitat for Humanity Brazil and Environmental Sapience.
---
Experiences and Expectations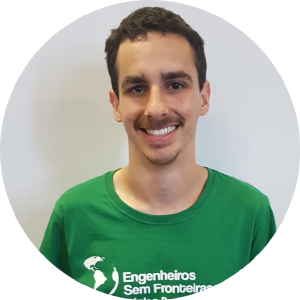 Gabriel Chiele – General Director at Porto Alegre chapter and Civil Engineering undergraduate at Universidade Federal do Rio Grande do Sul (UFRGS)
Porto Alegre Chapter
Author of Popular Engineering Book Chapter: Amenizar Project: sustainable thermal blankets.
"Taking part in the building of EWB-Brazil's Popular Engineering Book was an amazing experience. I felt grateful for the opportunity of sharing my knowledge about such relevant matter for establishment of a humanitarian engineering. After finishing this work, I feel motivated for keep in this working axis and spread this innovative practices more and more, to transform engineering."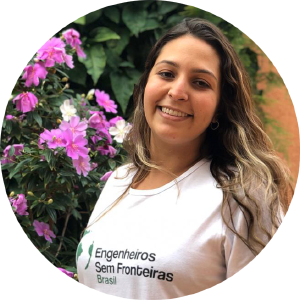 Victória Abrahão – Environment and Sanitary Engineer (UFJF) and Co-founder of Eclo Urban Composting
EWB-Brazil
Author in the Chapter about Professional Training and Improvement Program and reviewer of Popular Engineering Book
"It was an amazing opportunity to take part in the writing and revision of the book "Popular Engineering: Construction and project management of technology and social innovation". I was able to share a little of my experience and learning experienced as technical advisor and technical vice-president in this wonderful NGO. I was also able to learn more about other amazing organizations, which encourages me to be part of the third sector again. The book is spectacular!"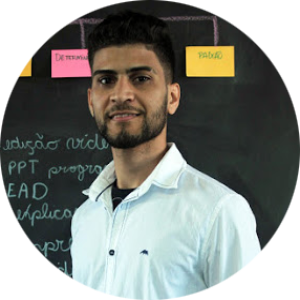 Adalberto Teodoro – Civil Engineer (Pitágoras) and Specialist in Construction Process and Operation (SENAI-MG)
EWB-Brazil
Author of Popular Engineering, Chapter: Projects Evaluation
"I believe in knowledge as the key to change the world. And being able to put that into words through a book for the EWB-Brazil is a reason for great joy for me and I believe that a huge step forward for engineering in the third sector due to the impact of the network in our country. I hope that the people who read about our projects understand the its purpose and become aware to build together with the organization a future with greater accessibility to knowledge and engineering.".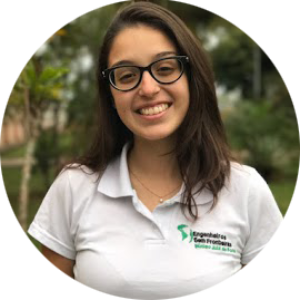 Fernanda Deister – Environment and Sanitary Engineer (UFJF) and Master Student in Sanitation, Environment and Water resources (UFMG)
EWB-Brazil
Organizer and reviewer of Popular Engineering Book
"Organizing the book was one of the greatest challenges I had at EWB-Brazil, it was a time of lots of learning. The book will be useful for engineers, researchers, teachers, engineering students and supporters of our cause because it has a language that meets all audiences, with practical examples and challenges that we face in our daily lives. The most important thing, however, is that the book is a reminder that engineering is done by and for people and that this should never be forgotten when exercising our profession".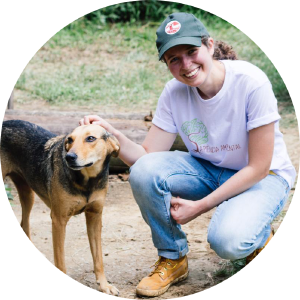 Lígia Monteiro – Environment Engineer (Poli-USP) and City and Housing Specialist (Associação Escola da Cidade)
Sapiência Ambiental
Author of Popular Engineering Book, Chapter: Self-management, Sustainability and Replicability
"I received with great joy the invitation to collaborate with the construction of the book of Popular Engineering, together with authors I admire so much. I believe that this book is an important step to deepen the reflection, in the network, about the role of engineering in society. I am very happy to be part of this initiative".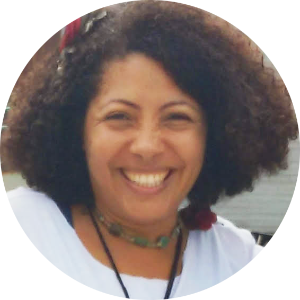 Sandra Rufino – Professor at DEP/CT/UFRN, Part of REPOS, Master and PhD in Productio Engineering by Universidade de São Paulo e Post-doctorate in Social Technologies by Université Catholique de Louvain
UFRN / REPOS
Organizer and reviewer of Popular Engineering Book
"I wish that the book, made by many hands, Popular Engineering: construction and project management of technology and social innovation be a reference for training and debate not only for EWB-Brazil members, but also for students, researchers and professionals in engineering and any areas who want to know and practice popular engineering".